Don't forget, manufacturer demo and test rides will be available at the SXS Adventure Rally all week long.
Do you agree? Leave comments below. Original article from Men's Journal & Eric Hendrikx here.
Side-by-side UTVs are a perfect choice for everything from ranch work to off-roading adventures. These are our favorites for this year.
Are you ready to blast through sand dunes, peel through mud, and explore some of the world's toughest trails? Looking for an easier way to get into the backcountry, or just feed your friends a face full of dirt? Sounds like you need some seat time in side-by-side UTVs, the ultimate outdoor vehicles.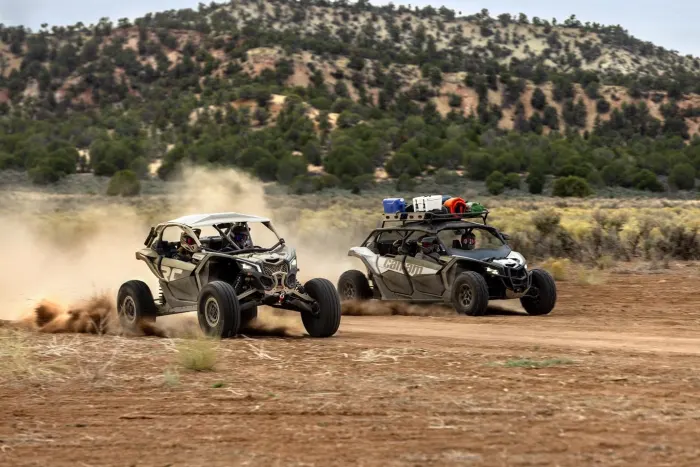 UTVs: Features to Know
A UTV (Utility Task Vehicle) is a typically small, maneuverable four-wheeled vehicle designed for off-road use, ideal for navigating tight trails and rough terrain. Aside from adrenaline-fueled adventures, UTVs are also great for recreational riding, hunting, and hauling supplies and people to locations where a road-going vehicle might be impractical. To suss out the best side-by-side for you, consider a few key factors.
Engine Size: Engine displacement and power will affect the UTV's speed, towing capacity, and overall performance. Most options offer around 100 to 200 horsepower, and the typical displacement is 500 to 1,000cc across almost all UTV manufacturers. Generally speaking, larger displacement creates more horsepower, which equals higher top speeds and better towing and hauling capacity. However, turbochargers can wring more power out of smaller engines (and several models on this list are turbocharged), so bigger displacement isn't the only way to get more oomph.
Suspension: Suspension dictates the smoothness of the ride and handling. UTVs are typically equipped with either a fully independent suspension system or a solid rear axle setup; the former is the best option for UTVs because it provides more flexibility and balance for off-road terrain.
When it comes to shocks, typical options include standard non-adjustable shocks (while they lack adjustability, they have stronger springs to manage bumps and vibrations), preload adjustable shocks (a beginner-friendly system that offers consistent operation), and fully adjustable piggyback reservoir shocks (for the advanced rider, typically included with premium models).
Other Features: Depending on your needs, additional features to look for include a safety roll cage (it'll protect you if your UTV flips over), four-wheel drive for increased traction on challenging trails, sufficient payload capacity and cargo space for the items you want to haul, and accessories such as a dump bed, winches, and plows for tackling specific jobs, like hauling dirt or clearing snow.
To help guide your search, we've rounded up our favorite side-by-side UTVs for 2023—including EV models—for sport, ranch work, and leisure. Any of these four-wheeled beasts will satisfy your off-road appetite.
The Best Side-by-Side UTVs of 2023
1. Can-Am Maverick X3 X RC Turbo RR 72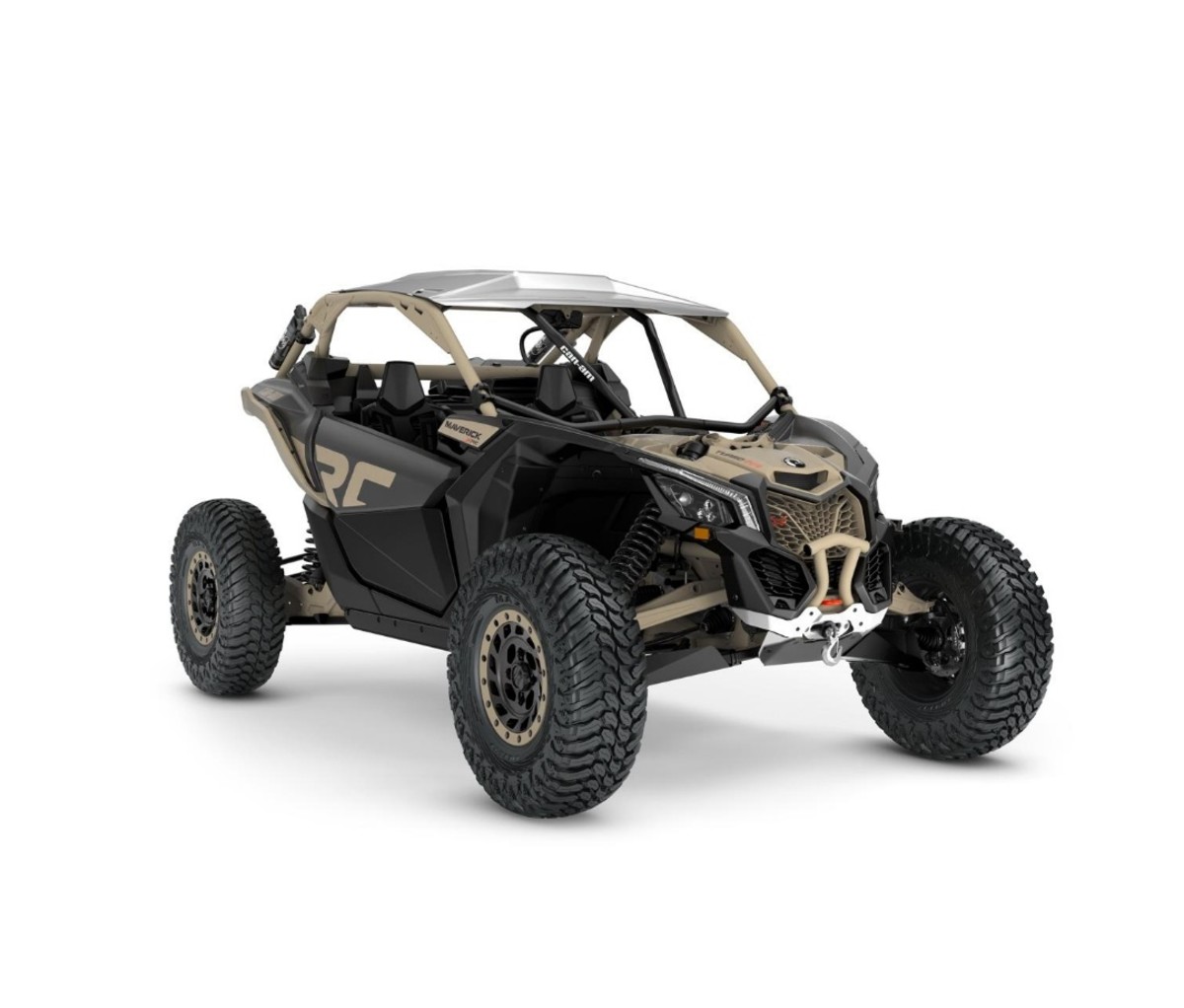 For the true thrill-seeker, the Can-Am Maverick X3 lineup includes several versions suited to your local terrain: RC for rock, MR for mud, RS for dunes, and DS for desert. For the past several years, Can-Am Maverick X3 machines have topped the podium at the Dakar Rally and King of the Hammers. For 2023, Can-Am launched the new four-seater Maverick MAX DS Turbo 64. The X package gets you exclusive graphics, seats, top-of-the-line suspension, and other features. The Turbo RRs come in 64- and 72-inch width options and are built with a 200-horsepower Rotax ACE Turbo RR engine. Keep one thing in mind: With this powerful turbocharged mill, objects in the mirror are likely farther away than they appear.
[Starting at $32,899; can-am.brp.com]
2. Polaris RZR XP 1000 Sport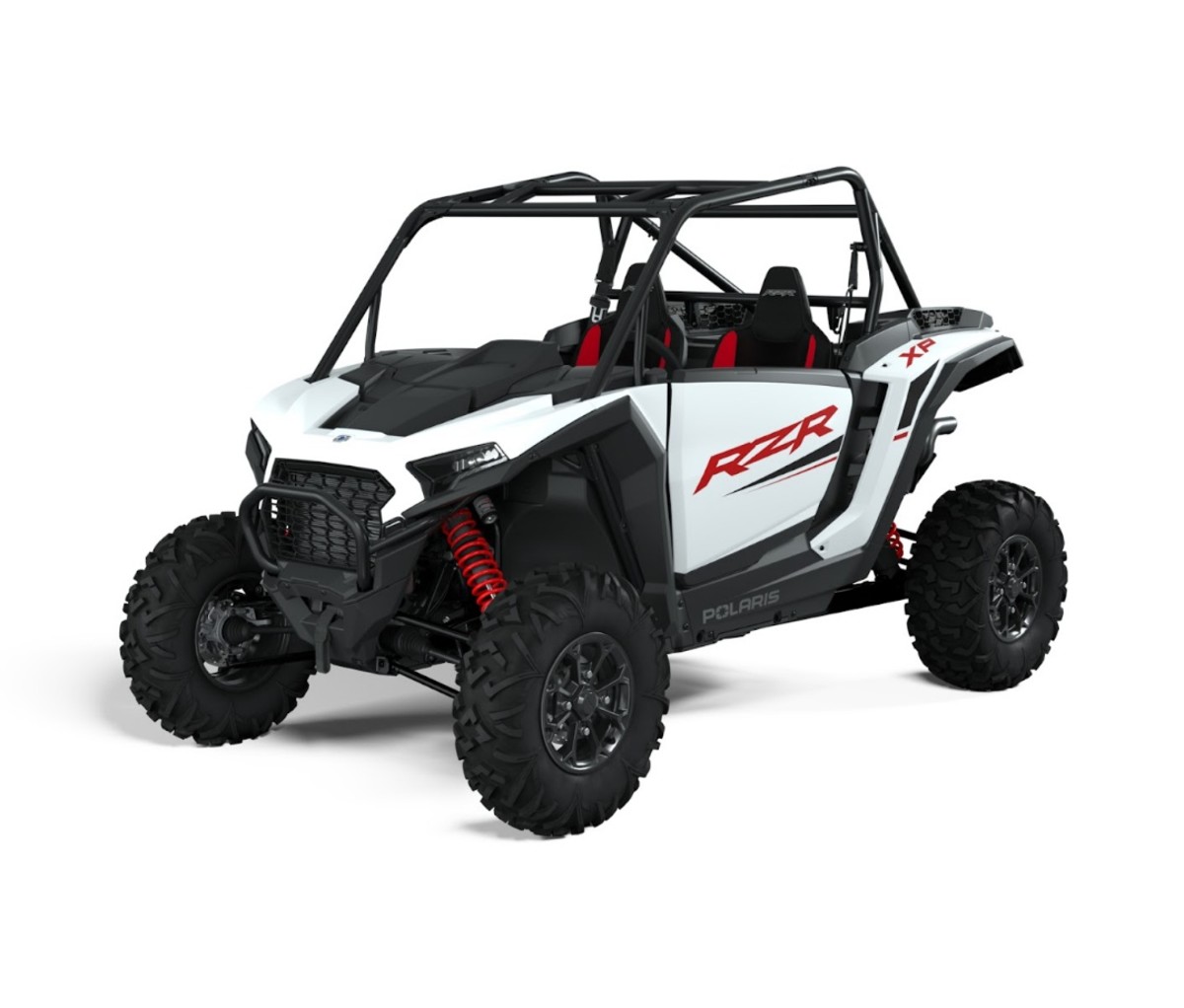 For 2024, the entire Polaris RZR XP lineup, the industry's best-selling sport side-by-side, has been completely redesigned from the ground up with a focus on class-leading durability, comfort, and performance. It's available in two- and four-seat configurations in three trims: Sport, Premium, and Ultimate. RZR XP Sport certainly has plenty of oomph: Owners can enjoy 114 horsepower from a ProStar 1000 Gen 2 engine. Extra traction for technical terrain comes via Polaris's fast engaging on-demand All Wheel Drive system. Rocks, roots, sand, and mud are no match for this rig's 20 inches of usable travel and 2.5-inch Walker Evans Racing needle shocks. It features 29-inch Trailmaster X/T tires, color-matched seats and springs, LED headlights, illuminated in-cab switches, and a new digital display. To fully align the ride experience with the terrain, there are four RZR XP rider collections with more than 60 accessories–doors, storage, fender flares, windshields–designed for trail, mud, backcountry, and all-season use.
[Starting at $21,999; rzr.polaris.com]
3. Kawasaki Teryx KRX 1000 eS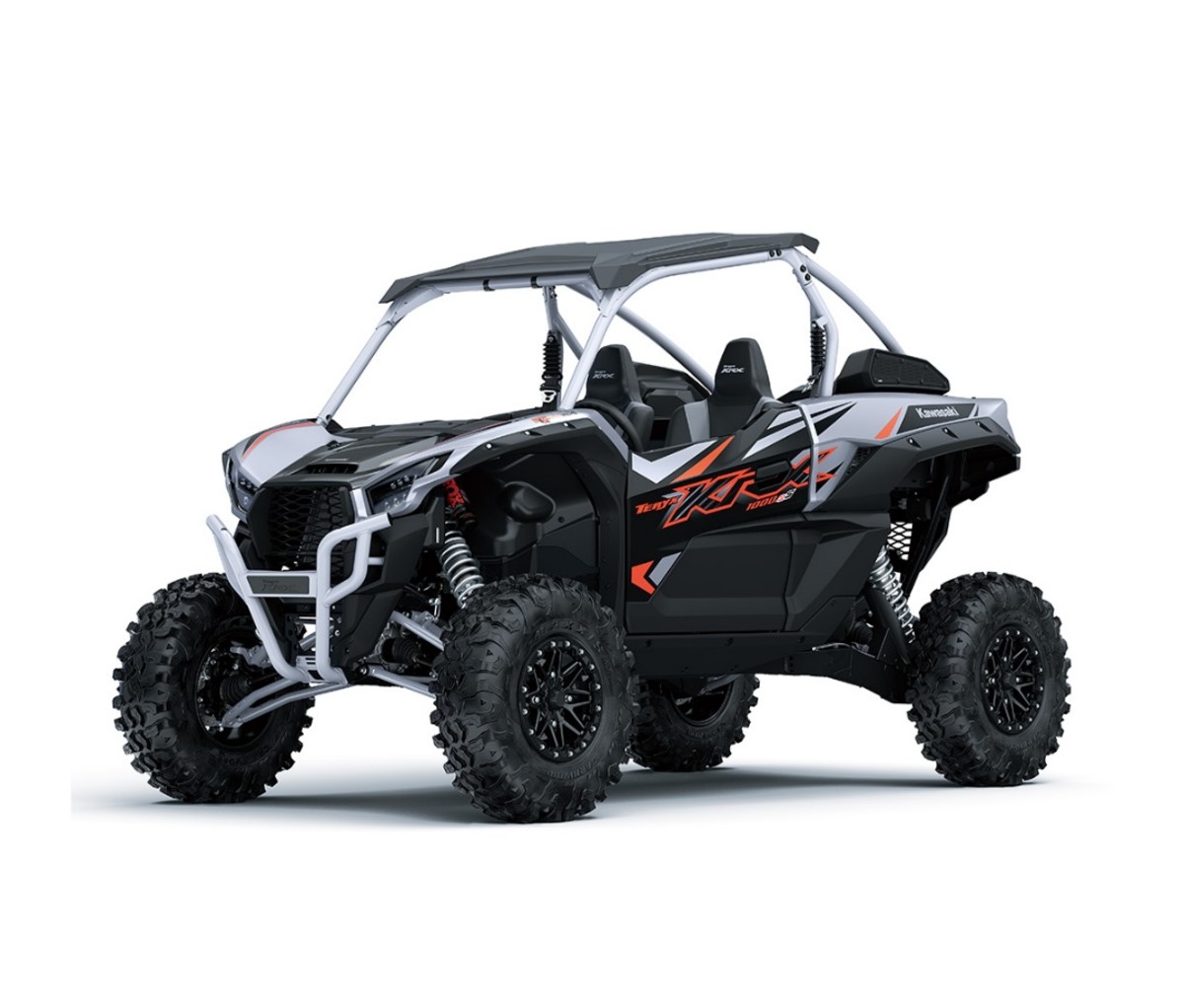 Kawasaki didn't mess around (except in the dirt, mud, rocks, and dunes) when it developed the new Teryx KRX 1000 eS. It comes with upgrades like shift-on-the-fly electronic four-wheel drive and a locking front differential, a continuously variable transmission with a centrifugal clutch, and the brand's own electronically controlled suspension, which gives riders the ability to select between three ride modes: soft, medium, and firm. Kawasaki's Electronic Control Suspension (KCES) comes with four Fox 2.5 Podium live valve piggyback shocks. Engine management tech includes a fuel economy indicator (it shows when fuel consumption is low for a given speed) and selectable Power Modes: low, middle, and full. It's powered by a 999cc liquid-cooled parallel-twin engine for performance that'll really blow your hair back.
[Starting at $32,199; kawasaki.com]
4. Can-Am Maverick X3 MAX DS Turbo 64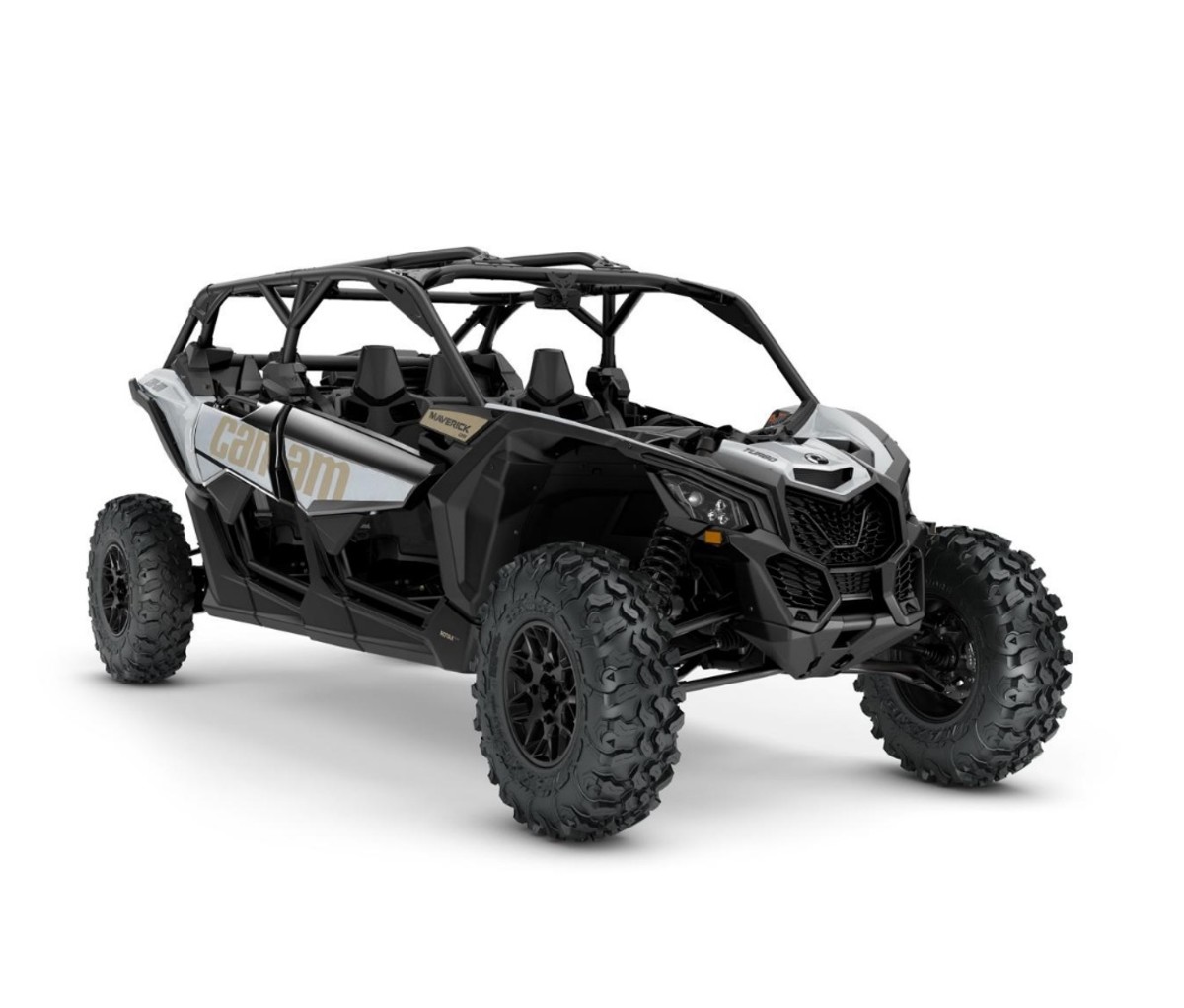 New to the Can-Am Maverick X3 lineup for 2023 is the no compromise, four-seater Maverick X3 MAX DS Turbo 64. It's powered by a 135 horsepower Rotax ACE (Advanced Combustion Efficiency) 900cc turbocharged triple-cylinder engine. Performance on varying terrain is enhanced via an intelligent Throttle Control (iTC) system that features selectable riding modes to optimize power and throttle response for your riding environment. Package highlights include a Smart-Lok front differential, Fox 2.5 Podium QS3 piggyback shocks, and power steering. It also comes dressed with 14-inch aluminum wheels, 30-inch Maxxis Carnivore tires, a 4.5-inch digital display with keypad, and a rear tow hook.
[Starting at $25,099; can-am.brp.com]
5. ZForce 950 H.O. Sport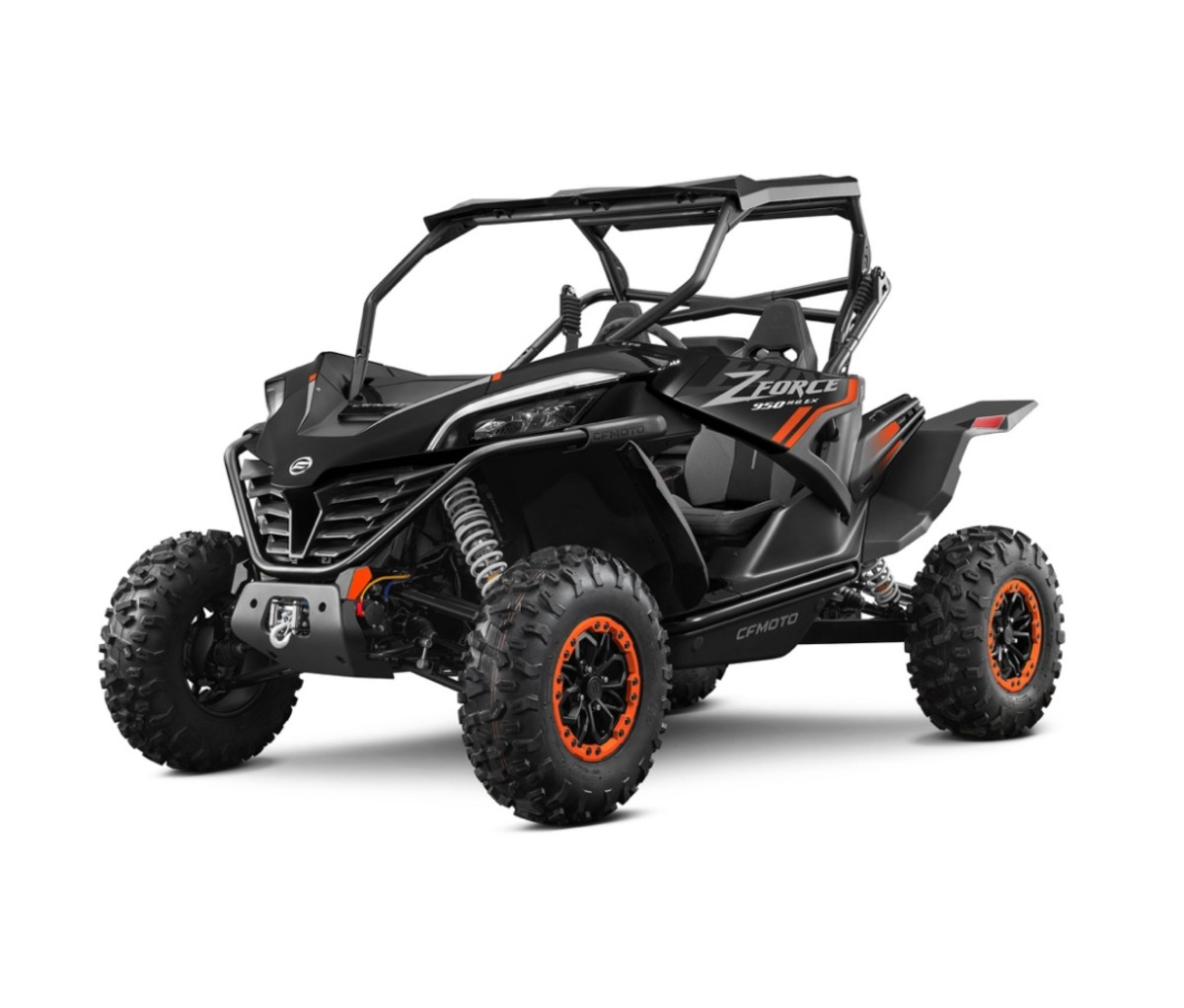 The ZForce 950 H.O. Sport side-by-side from CFMOTO is built to handle the rocky trails you crave without devouring your paycheck. A four-stroke 963cc V-twin delivers 90 horsepower, and the Quadlink rear suspension includes adjustable gas shocks and multi-link trailing arms to tackle any obstacle. It's 60 inches wide with a 90-inch wheelbase and has 12.2 inches of ground clearance—in other words, you get stability for rough trails and plenty of room for clearing obstacles. It also comes with added perks like a multifunction color TFT display, a 3,500-pound winch, and electronic throttle control and electronic power steering for added responsiveness. Overall, this is a bargain UTV that doesn't compromise.
[Starting at $13,999; cfmotousa.com]
6. Polaris RZR Pro R Ultimate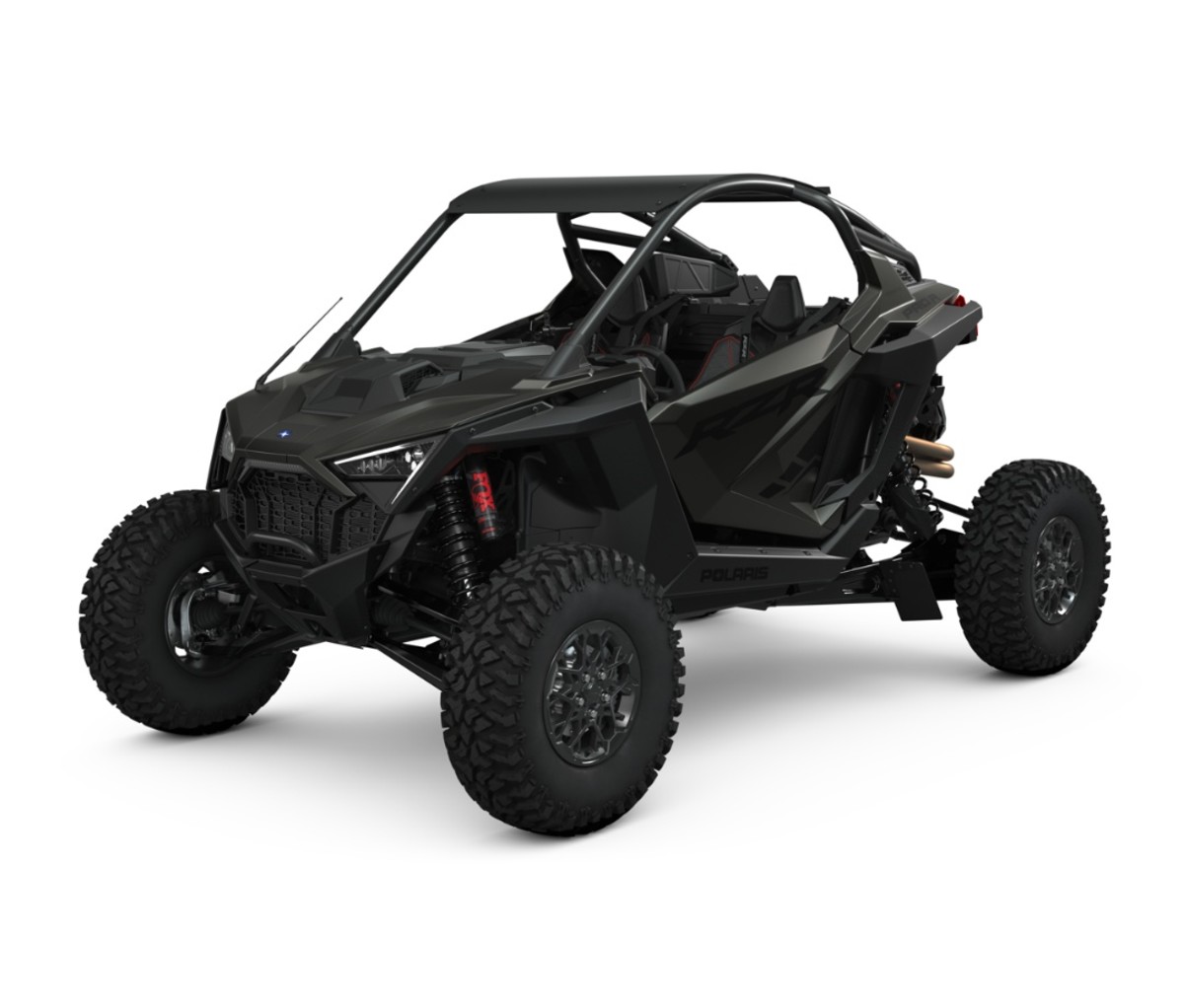 As far as halo products go, look no further than the 74-inch, wide open stance RZR Pro R Ultimate. Polaris' strongest RZR, the 2023 Pro R Ultimate has an all-new chassis that delivers two times the torsional stiffness. A welded one-piece cage is built from two-inch tubing with tapered joints for added strength. A ProStar Fury 2.0-liter, four-cylinder, 16-valve engine delivers 225 horsepower and features a naturally aspirated design for cooler operating temps and improved reliability. It also comes with Dynamix DV advanced suspension control with modes for Rock, Comfort, Track, and Baja—all controlled via a glove-friendly seven-inch touchscreen display. Want to crank some music? A Rockford Fosgate Stage 2 audio system ensures that everyone in the vicinity will hear you. The RZR Pro R Ultimate is available in two- and four-seat options.
[Starting at $40,699; rzr.polaris.com]
7. Hisun Strike 1000R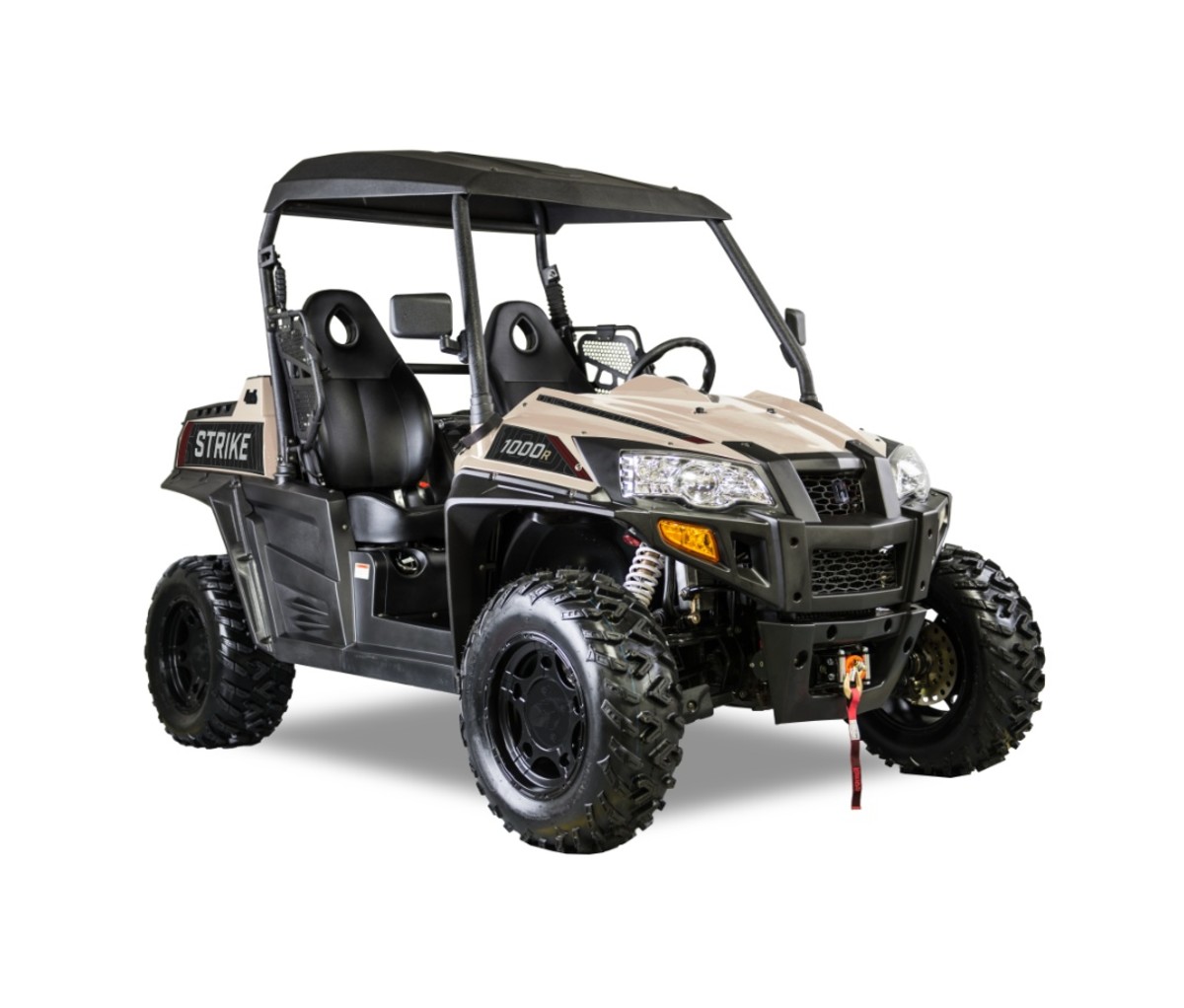 The value-oriented Hisun Strike 1000R is built around a four-stroke 976cc V-twin motor, and it's paired with a CVT with two-wheel-drive and four-wheel-drive modes and a locking rear differential for extra traction when you need it. In the cockpit, you get an analog display (with a tachometer) and an LCD display for additional rider information. Better yet, a 3,500-pound winch comes standard.
[Starting at $14,599; hisunmotors.com]
8. Polaris Ranger XP Kinetic Premium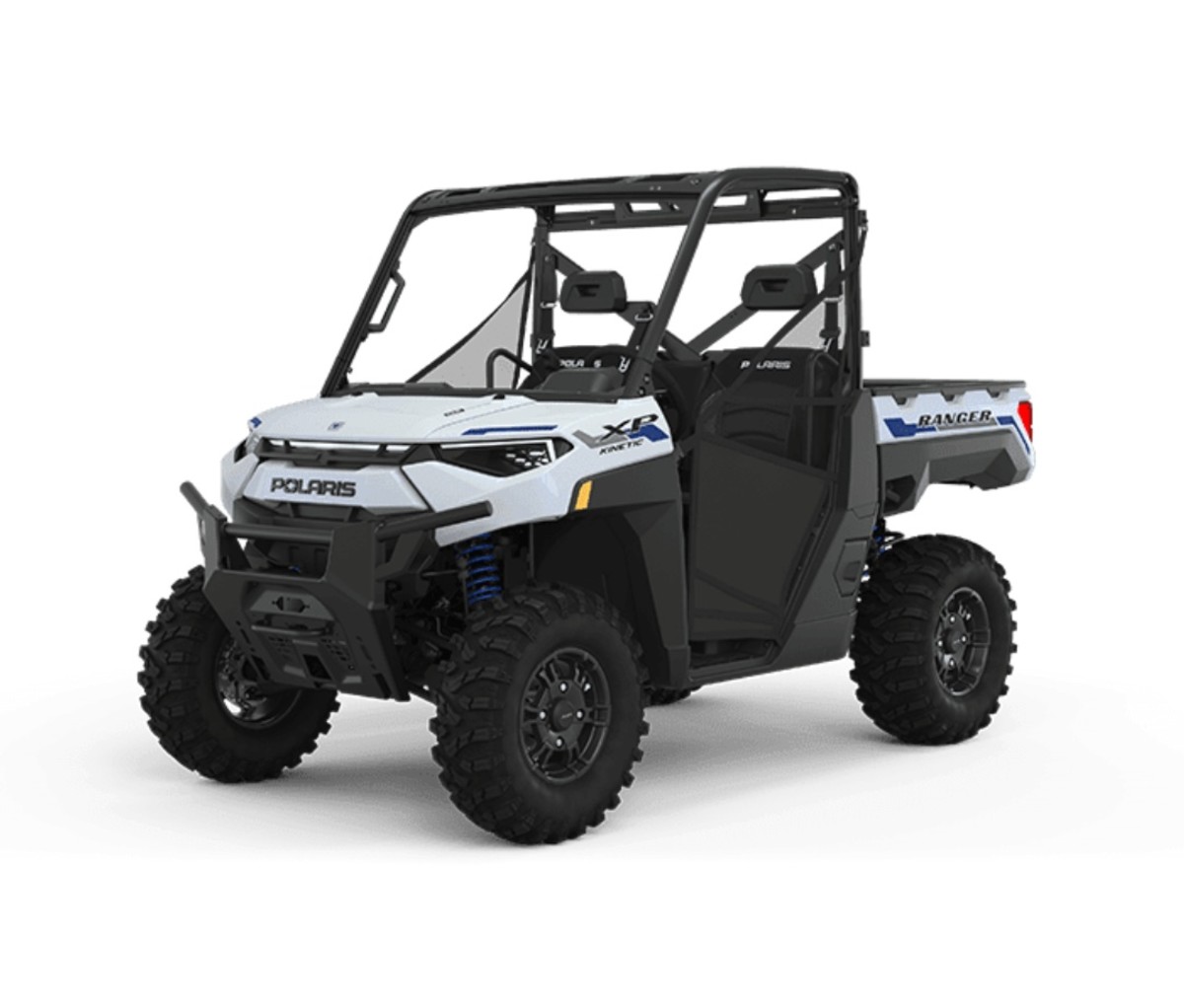 For the electric cowboy, the Polaris Ranger XP Kinetic is an EV workhorse that delivers 110 horsepower and 140 pounds of torque. The electric powertrain means fewer moving parts to wear out on the ranch. The Kinetic's high-performance drive system provides true AWD, 2WD, and VersaTrac Turf mode–when engaged, the rear tires work independently for tighter turns. The Premium trim is equipped with 14.9 kWh of lithium-ion battery capacity and offers an estimated range of up to 45 miles; the Ultimate trim package boasts 29.8 kWh of battery capacity and offers an estimated range of up to 80 miles.
[Starting at $24,999; rzr.polaris.com]
9. Segway Villain SX10 WX (72")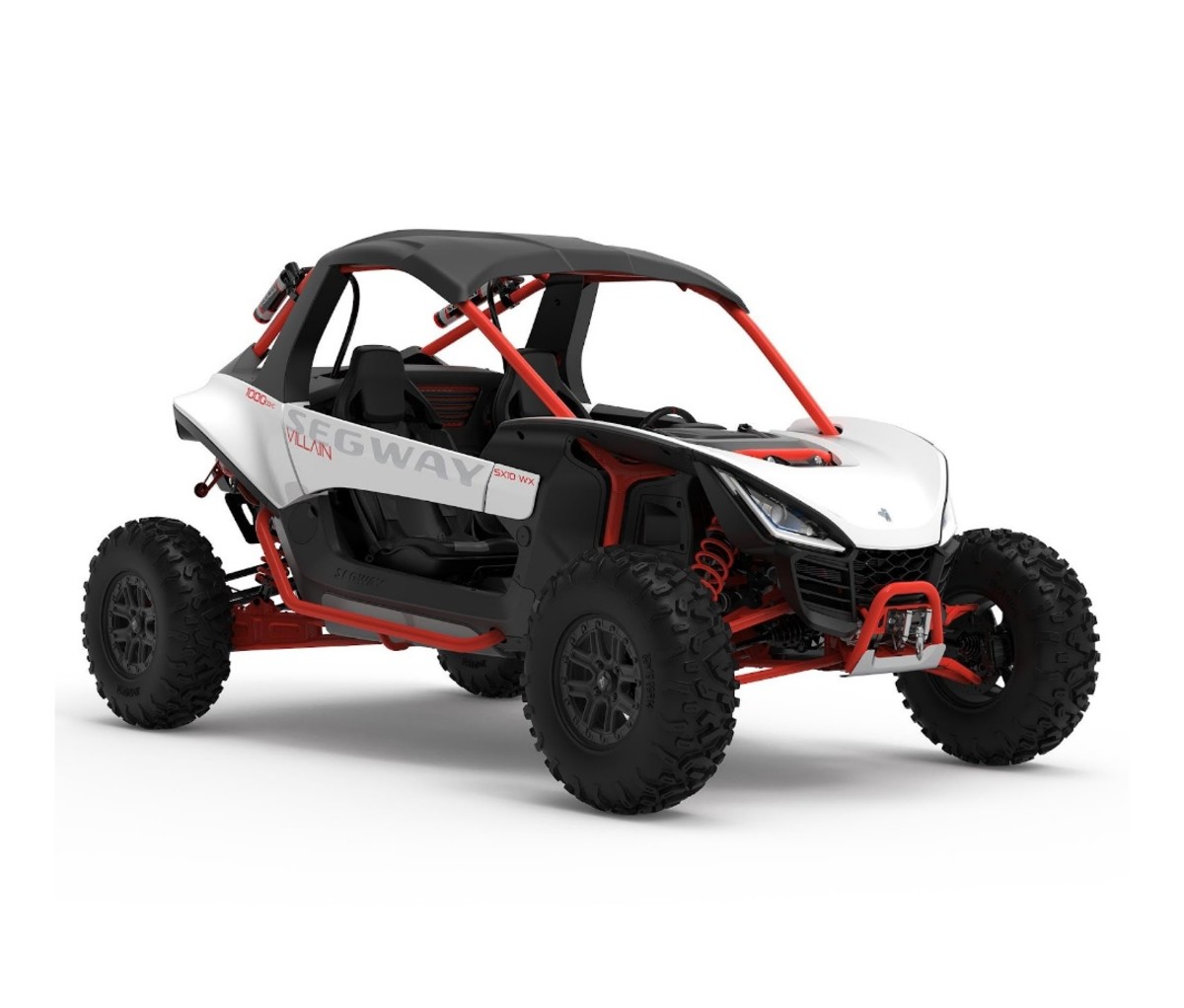 Segway has come a long way since its original two-wheeled personal transporter arrived on the market two decades ago. The new Villain SX10 WX brings maximum performance with maximum tech that should give its driver plenty of confidence for exploring. The engine is a 1000cc, four-stroke, twin-cylinder DOHC motor that delivers 105 horsepower. Engineered with extreme conditions in mind, the Villain comes with double A-arm suspension and 16 inches of travel up front and a multi-link arm suspension and 18 inches of travel in the rear; together, they give this UTV 15 inches of ground clearance. The Villain's Smart Commanding System (SCS) connects with an app and an onboard touchscreen to display real-time vehicle data and allow you to tweak the settings for different drivers, terrains, and conditions.
[Starting at $19,299; segwaypowersports.us]
10. Yamaha YXZ1000R SS XT-R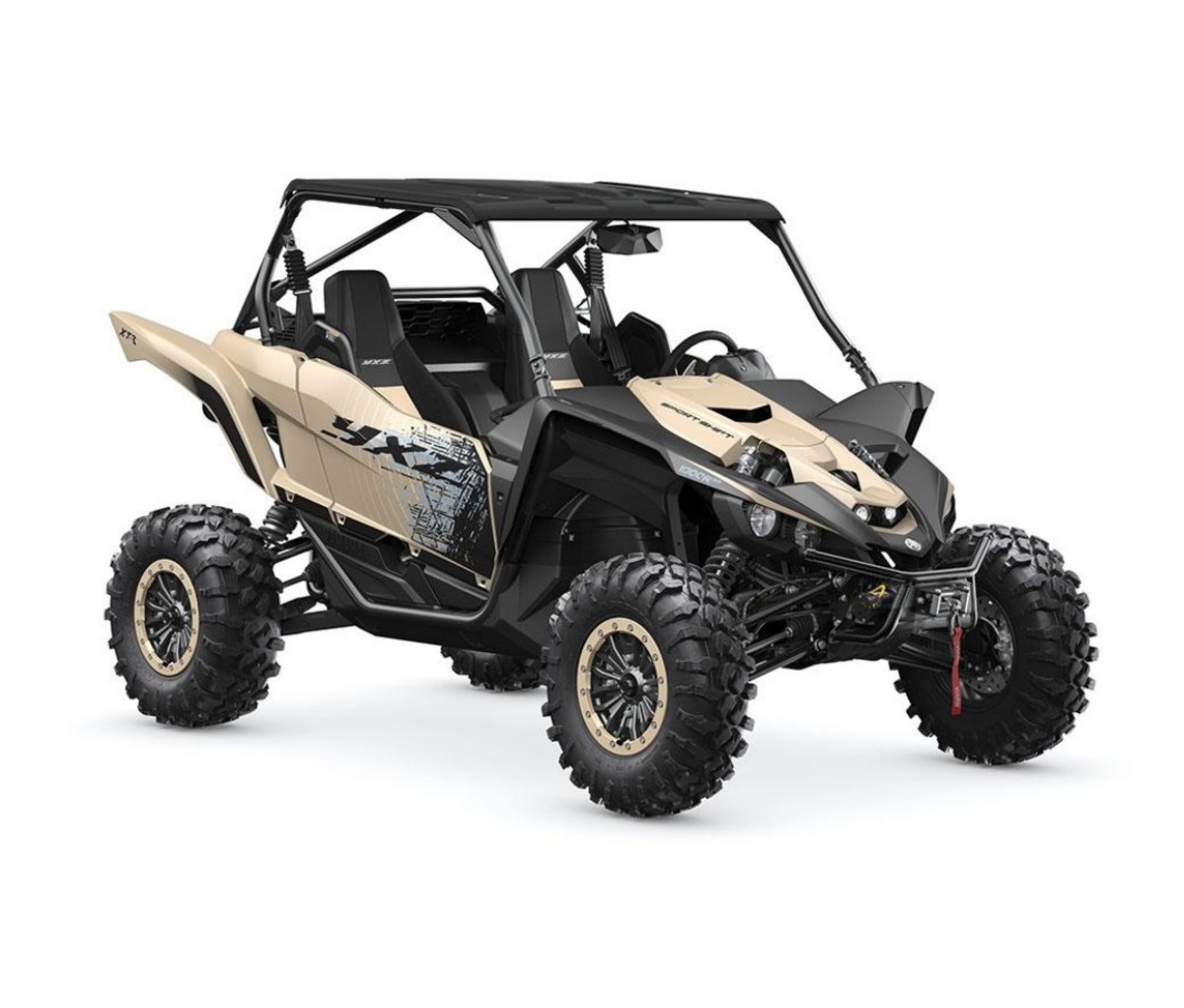 With its factory-installed Warn winch, Desert Tan/Tactical Black livery with color-matched wheels, and 998cc inline-triple engine, the YXZ1000R SS XT-R is a stylish and high-spec standout among side-by-side UTVs. Its drivetrain incorporates Yamaha's On-Command 4WD system for ultimate traction with easily selected 2WD, 4WD limited-slip, and 4WD full differential lock modes. In Yamaha's UTV lineup, which predominantly features Ultramatic CVT-style transmissions, a manual transmission is exclusive to the YXZ1000R SS XT-R. You can blast through the five sequential gears via a set of paddle shifters as Yamaha's Chip Controlled Shift (YCC-S) system operates the clutch to match your throttle input and with what's happening at the tires.
[Starting at $24,699; yamahamotorsports.com]
11. Arctic Cat Wildcat XX SE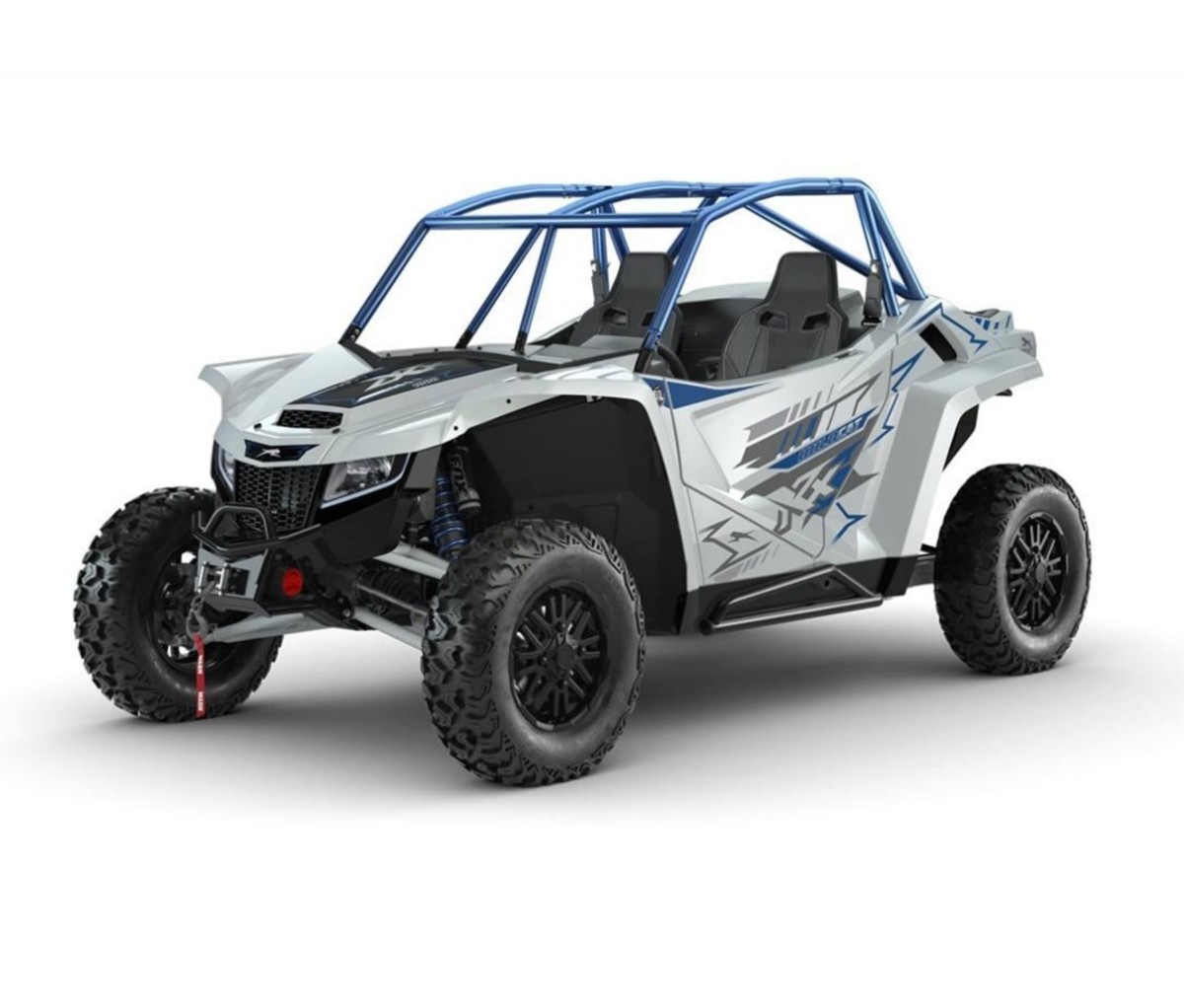 The new Arctic Cat Wildcat XX SE can handle just about any terrain thanks to its beefy 130-horsepower engine, CVT, and premium Fox 2.5 Podium Qs3 shocks. It comes with a shift-on-the-fly four-wheel-drive system and a locking front differential for maximum grip when the trail gets gnarly. And if you get stuck, you're in luck: This cat comes with a 3,500-pound winch to pull yourself out of sticky situations.
[Starting at $24,999; arcticcat.txtsv.com]
12. Honda Talon 1000R Special Edition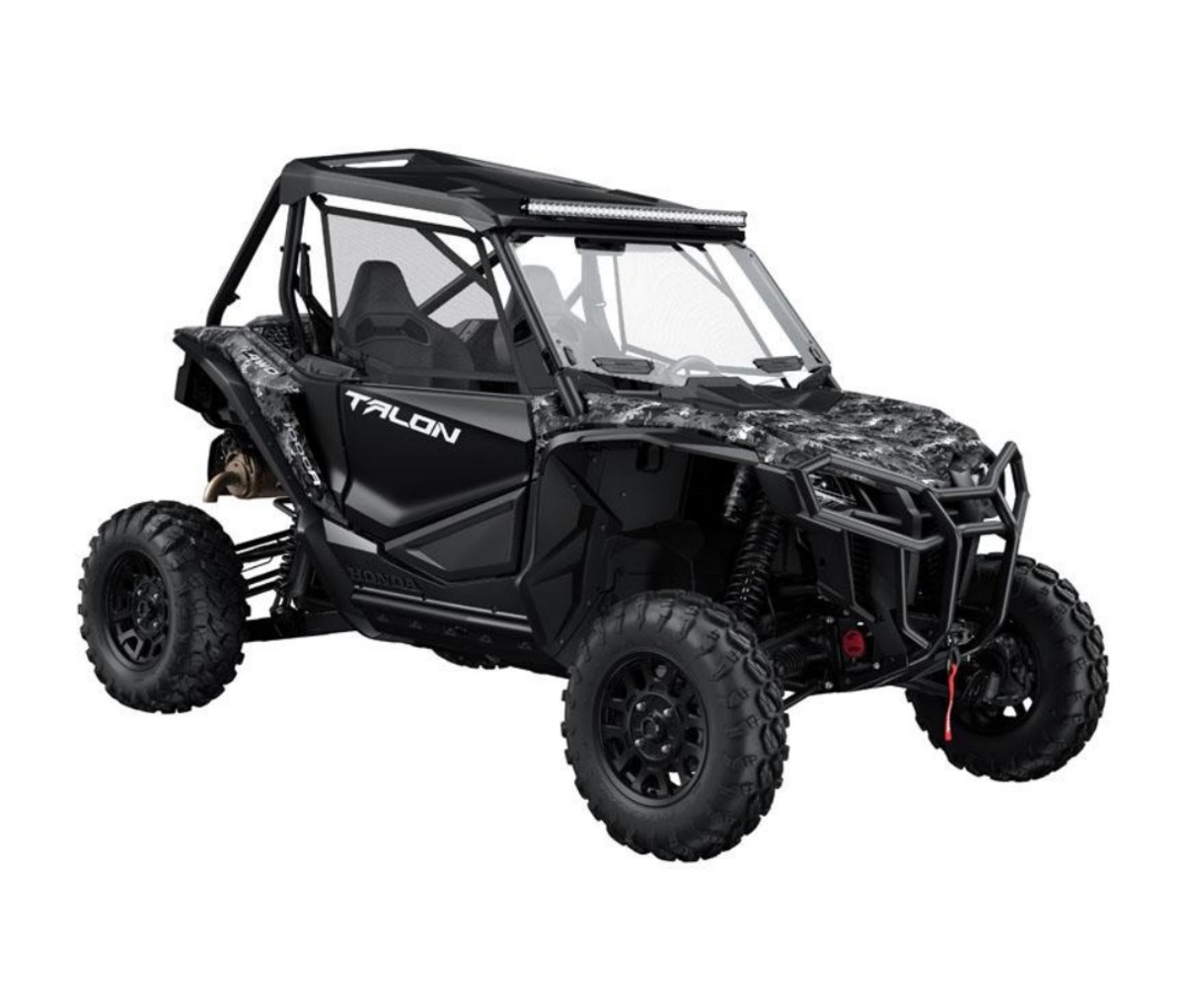 You can't go wrong with any model in Honda's 1000R lineup, which includes the Talon 1000R, Talon 1000R Fox Live Valve, and the Special Edition (only available as a 2021 model). These sporty side-by-side UTVs come in both two- and four-seat versions, and they all share the same high-output 999cc engine, snappy dual-clutch automatic transmission, and Honda-exclusive i-4WD tech, an intelligent system that offers brake traction control, hill-start assist, and electronic brake force distribution, all of which translates to better grip on challenging surfaces. The Special Edition gets the Fox Live Valve suspension and factory-installed premium enhancements including a Warn winch, vented windscreen, LED light bar, lower door panels, hard roof, and blacked-out wheels.
[Starting at $26,099; powersports.honda.com]
13. Can-Am Commander X MR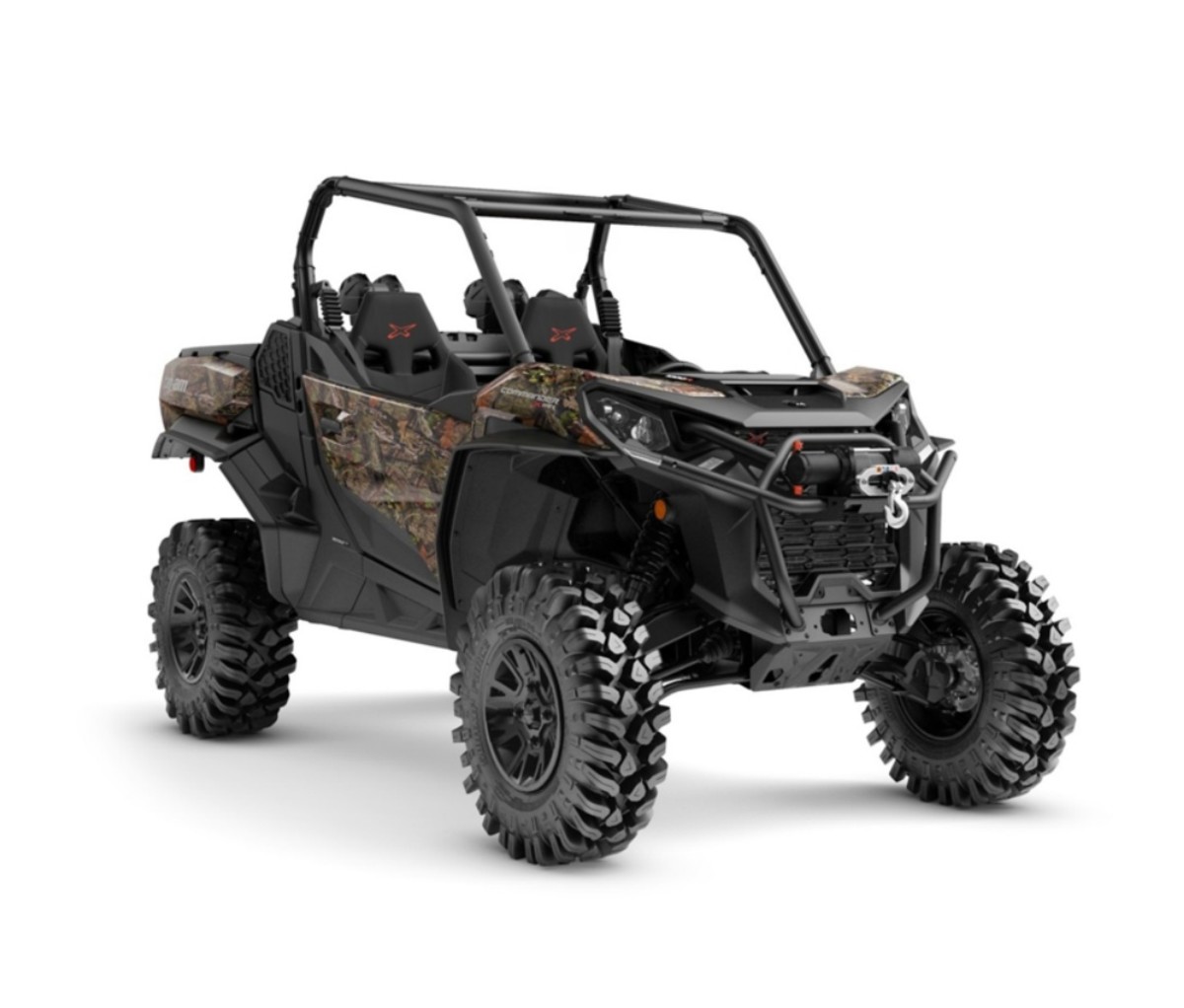 Built with recreation and hunting in mind, this mud-ready, camouflaged, 64-inch-wide beast can haul up to 1,030 pounds—so it'll have no problem carting mountain bikes or bringing home that Booner whitetail you're going to tag this season. Its 15 inches of ground clearance and XPS Swamp Force tires will have you flying through muck with ease. It comes with a 4,500-lb winch, features a 7.6-inch digital display with keypad on the dash, and its 100-horsepower Rotax 1000R V-twin 976cc engine has enough grunt to get you out of (almost) anything.
[$22,599; can-am.brp.com]
14. Honda Pioneer 1000-5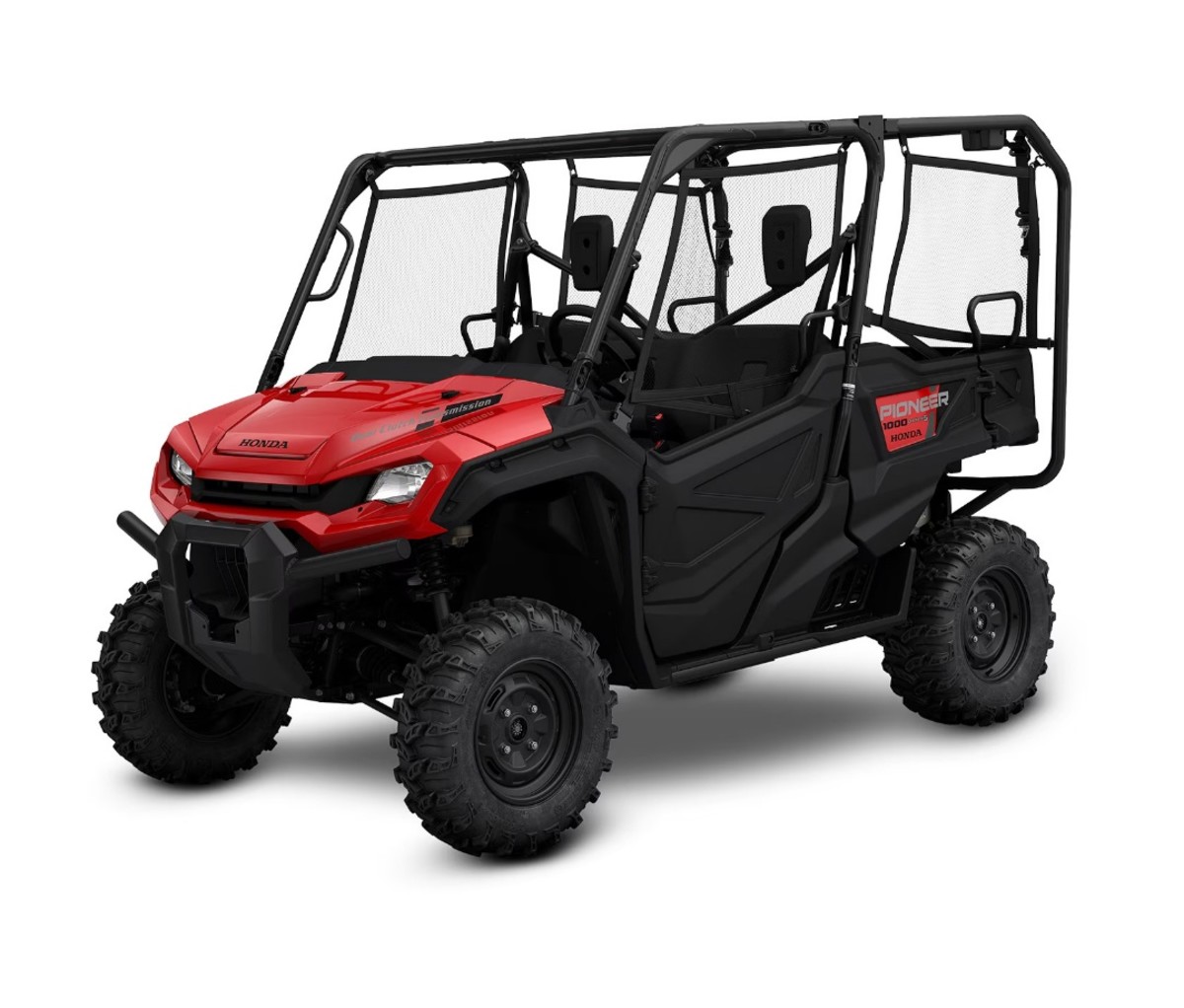 This five-seat cruiser can fit the whole brood, and it should have no problem getting them around, either, thanks to its 999cc engine. For additional safety, it includes debris-blocking side nets, and its traction control system uses the brakes to limit wheel spin for optimal grip (without the drawbacks–like increased steering effort–of a locking diff). You can upgrade to Deluxe, Forest, and Trail packages for extra seats (or storage space), special liveries, a 4,500-pound winch, and Fox QS3 shocks.
[Starting at $18,899; powersports.honda.com]
15. Yamaha Wolverine X2 850 R-Spec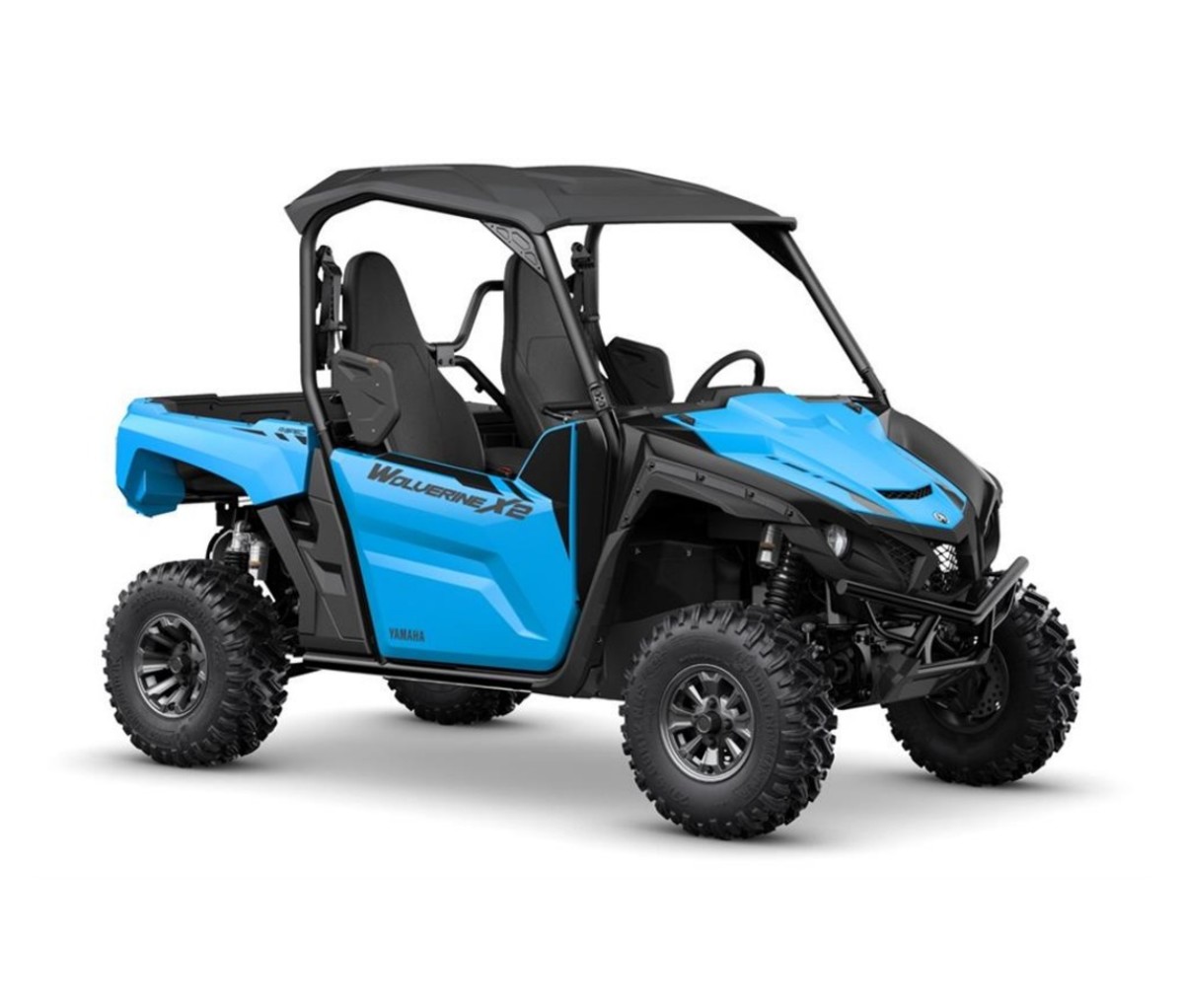 This entry-level model has more than enough giddyap—thanks to a four-stroke, parallel-twin, liquid-cooled 847cc engine—to clamber over rocks and debris. Front and rear suspension include fully adjustable KYB piggyback shocks that deliver 8.7 inches travel at the front and 9.3 inches at the rear. The Wolverine X2 850 measures 62.2 inches wide and has an 83.7-inch wheelbase, so it's compact enough to get deep into the woods.
[Starting at $15,799; yamahamotorsports.com]
16. Kawasaki Mule Pro-FXT Ranch Edition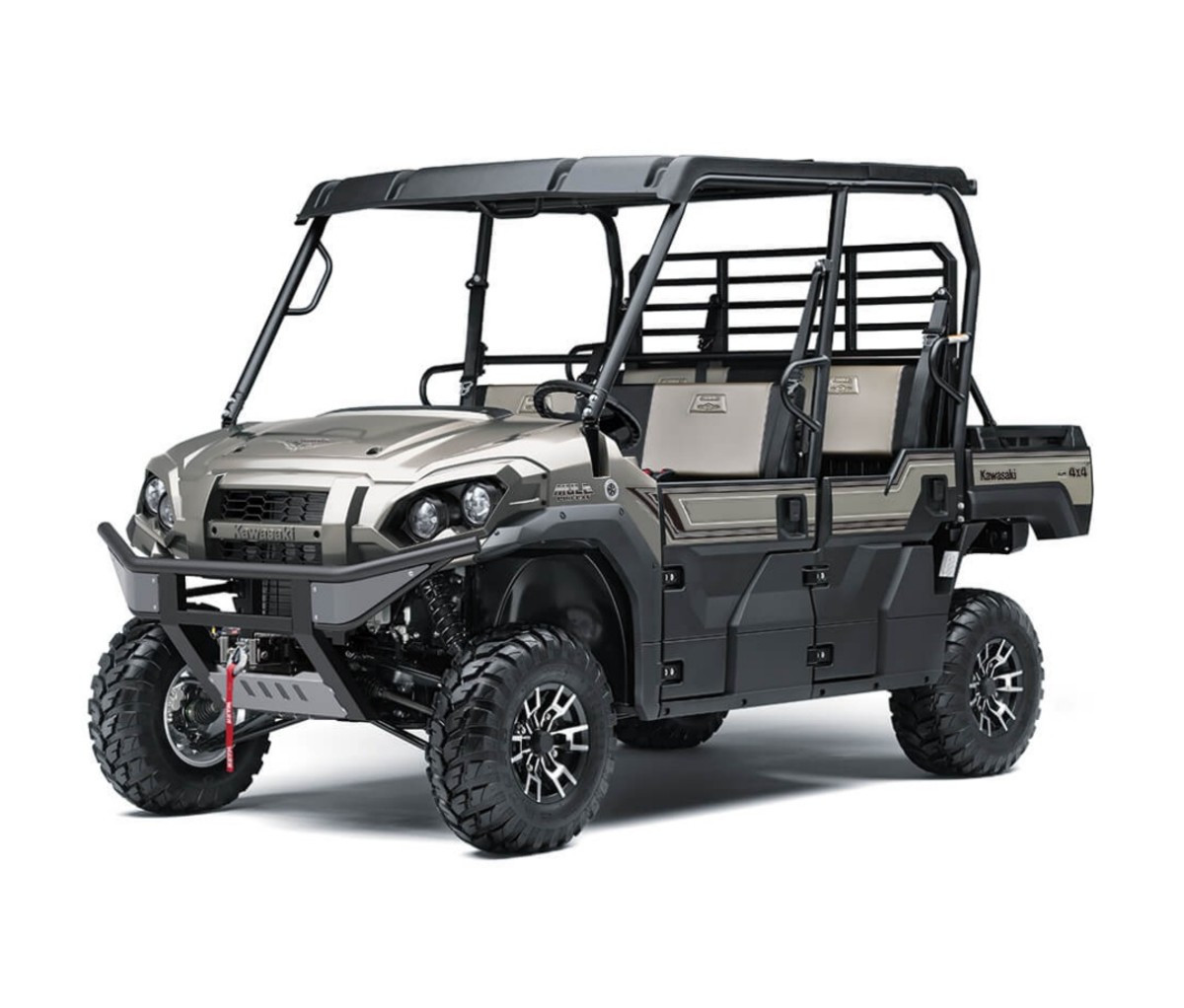 This two-row, do-it-all workhorse can carry up to 999 pounds in its cargo bed and can tow up to a ton thanks to its four-stroke, three-cylinder, liquid-cooled 812cc engine. It also has 10 inches of ground clearance, grippy 26-inch tires, and 8.7 inches of suspension travel. Better yet, you can option it to seat up to six people, making it perfect for either ranch work or hauling folks around.
[Starting at $20,599; kawasaki.com]
17. Tracker OX EV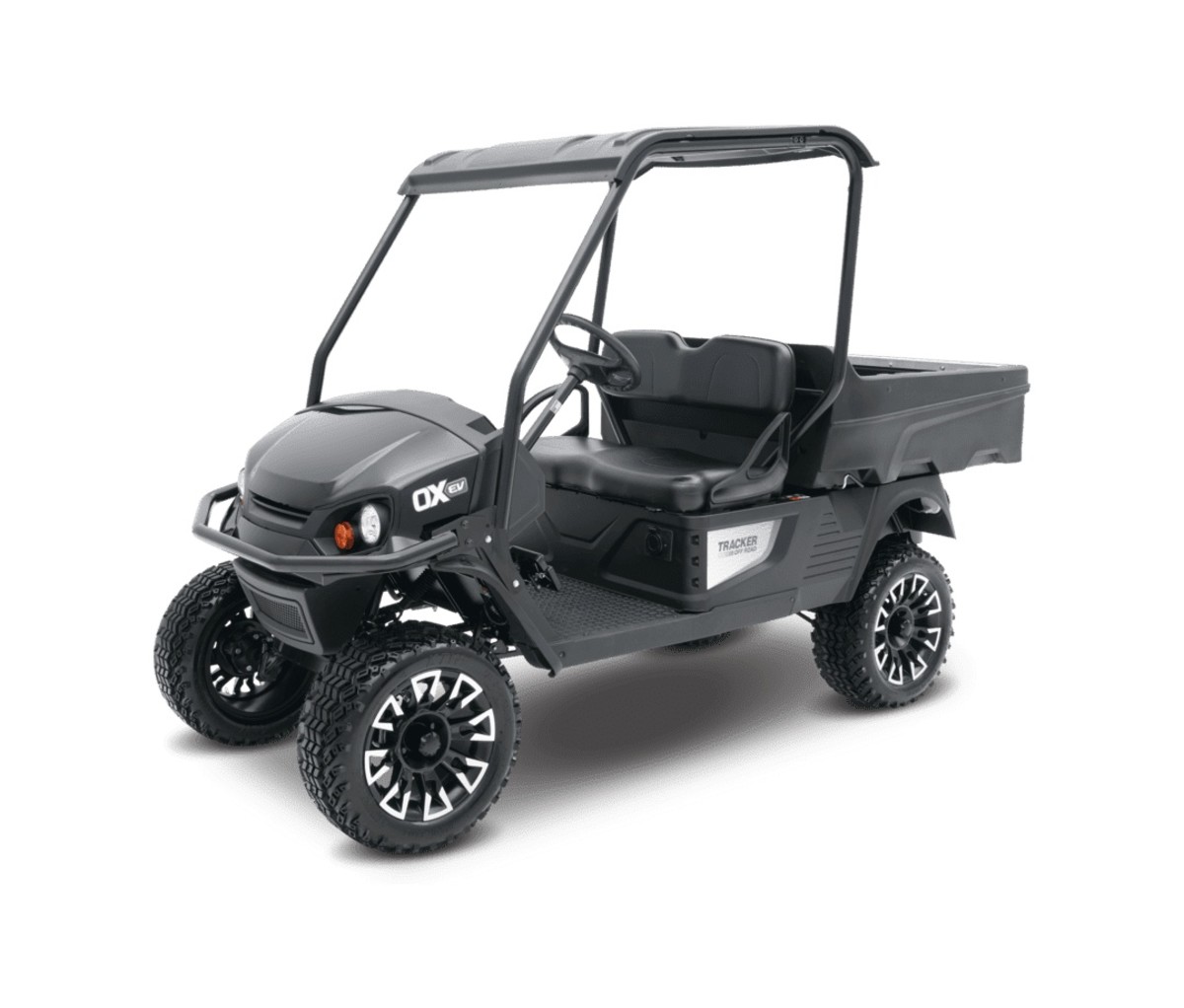 For 2023, Tracker unveiled its OX EV, an electric UTV designed for long-range use around a ranch, farm, or other off-road worksite. The electric motor is rated at 11.1 kW (comparable to 14.9 horsepower) and it's powered by a 48-volt battery; an on-board charger allows you to juice it up by plugging into a typical wall outlet. Its superpower is in its heavy hauling specs: 1,200-pound towing capacity and 500-pound cargo bed capacity. The bed has a dump function and includes a hydraulic lifter so you don't have to dump by hand. The suspension consists of leaf springs matched with hydraulic dampers, and it has a range of 60 miles.
[Starting at $12,999; trackeroffroad.com]